Whatever sport you do, we sew for you!
Dear sport coaches and Sport Clubs directors all over the world,
We are happy to offer you costumes and training clothes for any kind of sport: rhythmic or artistic gymnastics, ice skating, synchronous swimming, acrobatics etc.
Artistic Gymnastics and Acrobatics
Not so far, we've opened new direction in our activity – we started to sew leotards for artistic gymnastics and acrobatics. Meet our new collection "Miss"! You'll be in a center of attention in these bright leotards and take the main prizes at any competition!
You are also always welcome to offer your own design of the leotard you want – just click here.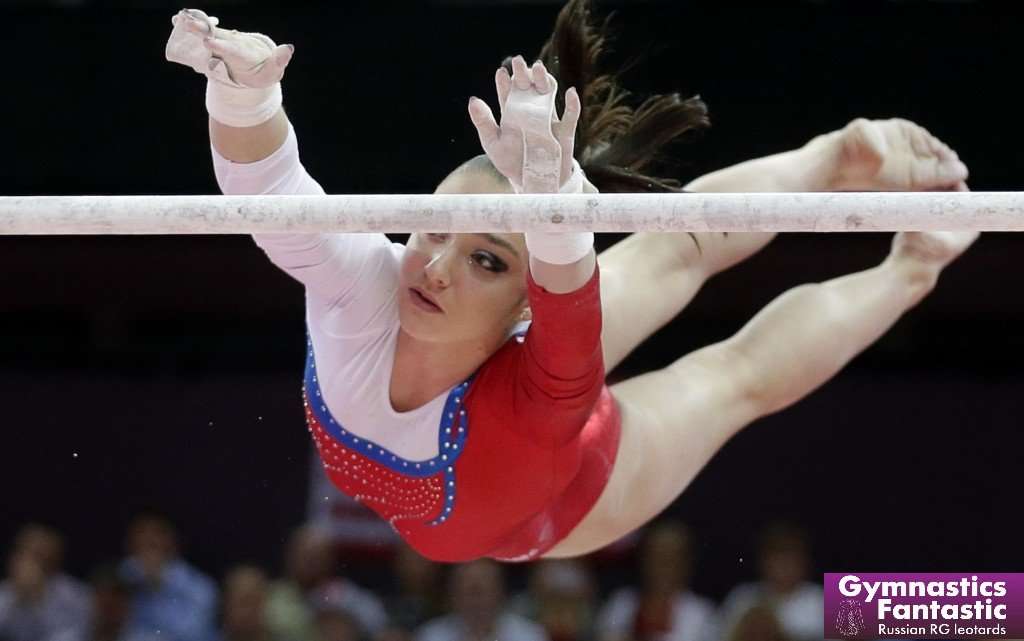 Ice skating
We're glad sew the costumes for ice skating, which meet all the requirements for performance clothes. They are bright, comfortable and long-wearing. Every costume is exclusive, it expresses the character, creates the image of a sportsman.
Main fabrics we use for ice skating costumes are Italian stretch lycra, very durable Italian colored and flesh mesh, guipure.
Acryl painting and crystals make these costumes unique and absorbing!
Rhythmic Gymnastics Leotards for performance
The bigger gymnast's achievements, the higher competitions' level, the higher the requirements for the leotard. It should not only fit the figure ideally, but also go well with music, movements and gymnastics program. Leotard should be complicated, interesting, unique and unusual. It should express the gymnast's personality, her character and go well with her appearance type.
These are very important tasks and only professionals can tackle them.
Our web-store offers huge amount of rhythmic gymnastics leotards of many models, styles and images. And we are sure you'll find Yours among all the variety.
Rhythmic gymnastics training leotards require special parents' attention, firstly, because they are quite necessary for rhythmic gymnastics, secondly, because gymnasts spend the better part of educational process in them. That's why training leotard should be soft for the skin, right in size and pretty.
Comfort of the leotard depends on the fabrics (very often leotards are made of Italian cotton) and style (for example, if it's cold in the gym, it's better to wear a leotard with a long sleeve and band-collar).
We offer wide range of training leotard made of cotton and stretch lycra.
Synchronous swimming
Swimming suit for competition is the most important component of performance. It creates the necessary image and has a great effect on the whole composition.
We sew swimming suits that meet the requirements of synchronous swimming competitions (voluntary program). We develop special models for group programs and care about color and pattern combination.
For decoration we use beads and spangles. The pattern corresponds with the idea of the composition and music.
Ordering process
We sew everything you want according to your or our design. Our artists will create extraordinary image for you, our masters will make up your order in time and in best quality.
If you make a bulk purchase (for a team of 10 members minimum or for a sum of 350$), we'll be glad to provide you with 10% discount. Thus you save your time and money!
You can order exclusive sport costumes, training clothes and sport accessories for men or women. Just write to us order@gymnastics-fantastic.com or place an order in the Cart. Please, indicate the exact measurements for your order (see our article How to take measurements) so that we could make up the items correctly.
Our sales manager will contact you to specify all the details and your wishes, discuss the measurements of the clothes you order and deadlines. In case of urgent order, we'll make a mutual decision, convenient for both, and offer alternative variants. We also can consult you about current fashion tendencies.
After the order is paid, it goes to the tailory manufacture.
We will deliver your order by any delivery service you'll choose!
Contracts
We are ready to conclude long-term Contracts for making you custom leotards and training clothes. For that purpose, please, send us the following particulars:
· Name, Surname of the payer
· Full legal address
· Bank account
· Delivery address
· Contacts (telephone, e-mail)
We would be happy to sew you anything you want, to surprise you by our quality and creativity, good news and discounts, because everything we do – we do with love!
Tweet
Like
+1
Share
Share
Pin it
Read more
01 Sep 2016 at 06:00
01 Sep 2016 at 06:00
01 Sep 2016 at 06:00
Like it? Tell your friends
Tweet
Like
+1
Share
Share
Pin it